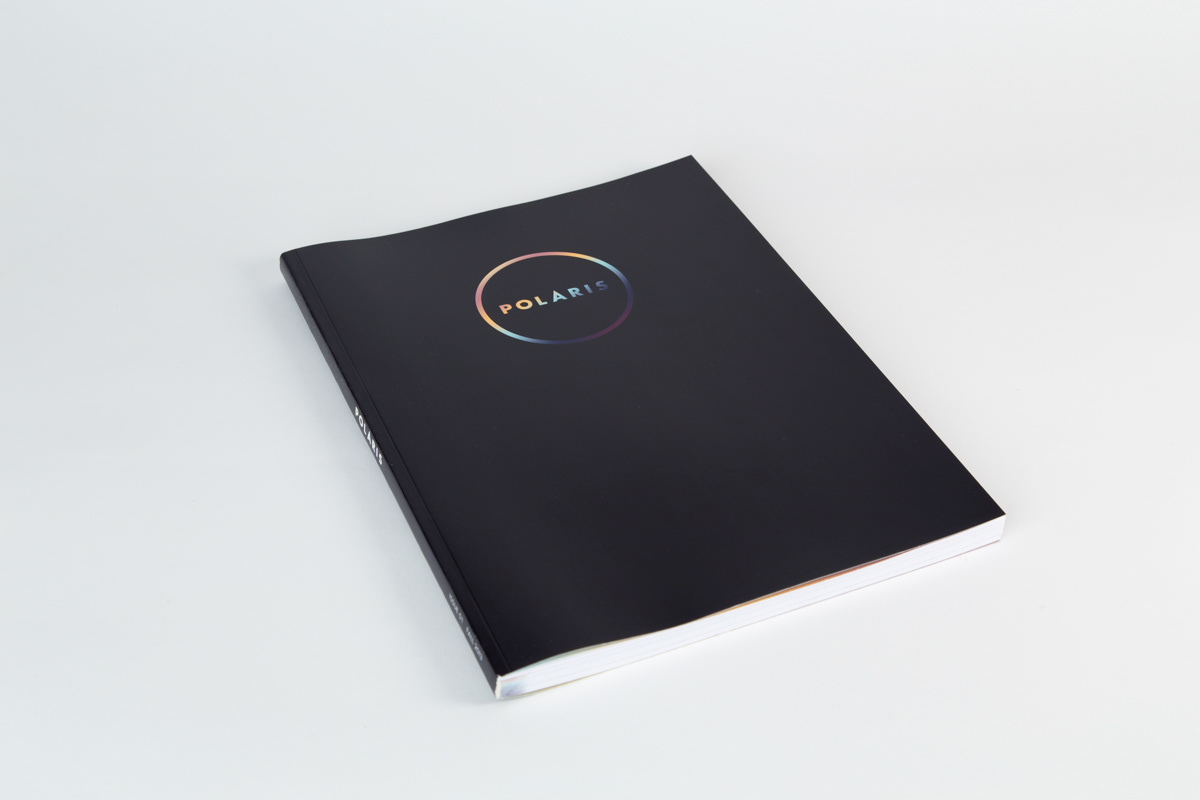 Our classmade publication, Polaris, was created entirely from scratch by our class. We wrote the articles, designed the magazine, and we all had separate roles in the magazine.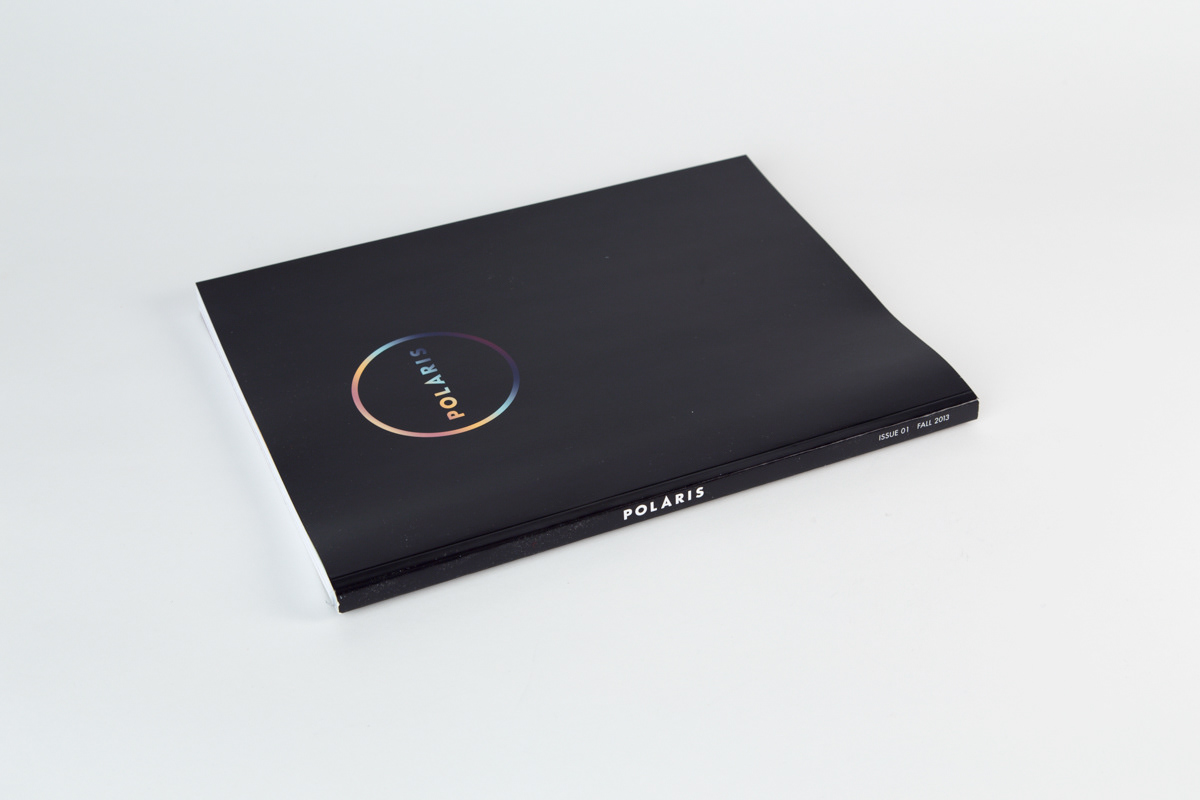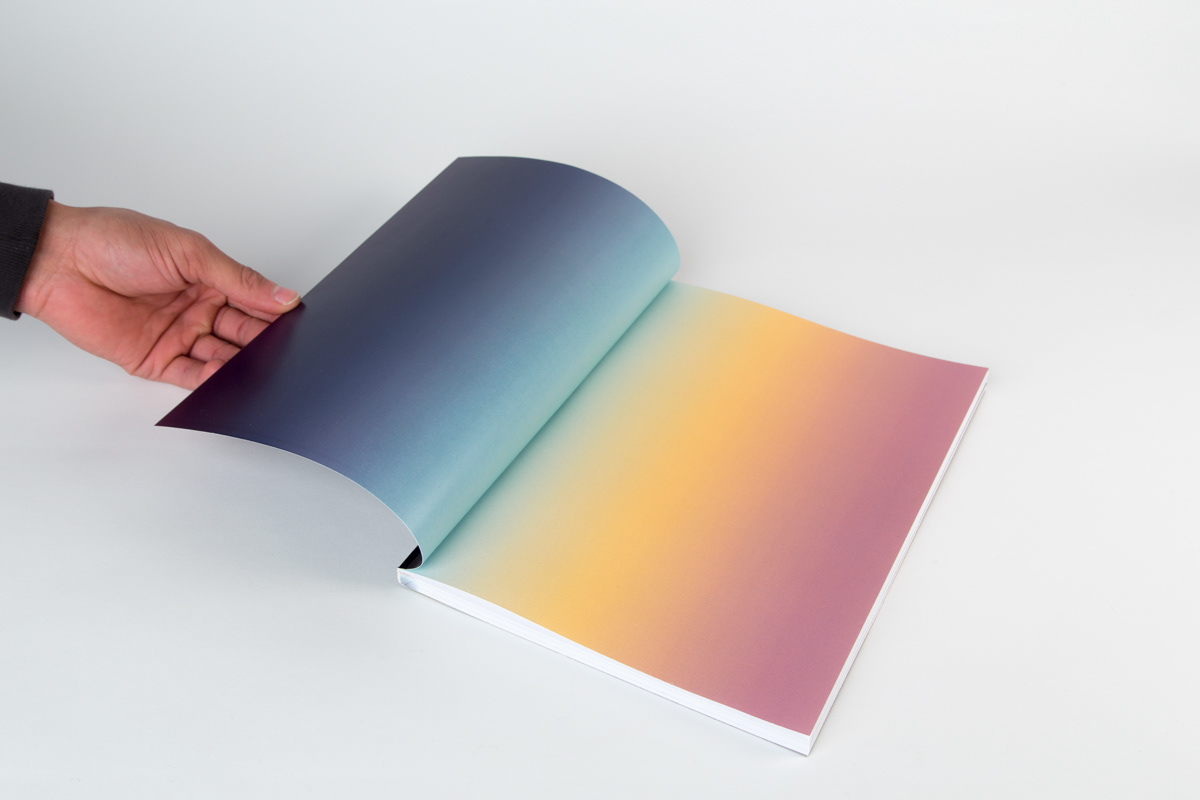 I was one of two typographic editors. We were primarily responsible for the creating grid the magazine used, picking the fonts, creating and formatting a template to give to the class, and making sure all the articles were spelled/formatted correctly. I also named the magazine and wrote articles.
The first article I wrote was based on comic book conventions and cosplaying, including an interview with my old roommate, who cosplays and works at a comic book store.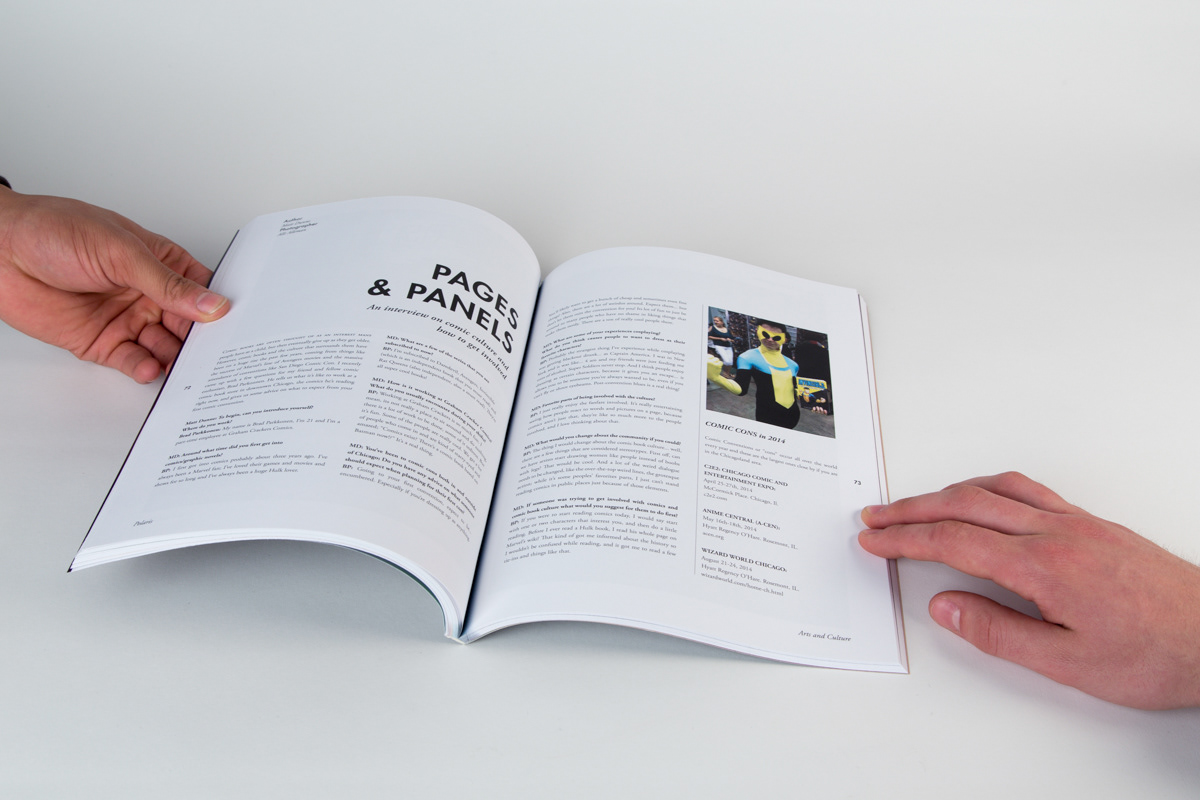 The second article I wrote was about the DIY punk scene and some of my favorite local bands in Chicago. Each band had a picture, short description, and information about their latest release.